ADAMS SQUARE
BAPTIST CHURCH
WE ARE SO GLAD YOU'RE HERE!
At Adams Square Baptist Church, you will find a caring body of believers who are dedicated to loving God and loving people.
Enjoy God's Word... anytime, everywhere.
No need to miss service at Adams Square Baptist.
Here we provide you with easy 24/7 access to our video archives.
Enjoy!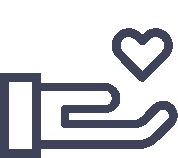 "Every man according as he purposeth in his heart, so let him give; not grudgingly, or of necessity:
for God loveth a cheerful giver."




2 Corinthians 9:7 KJV